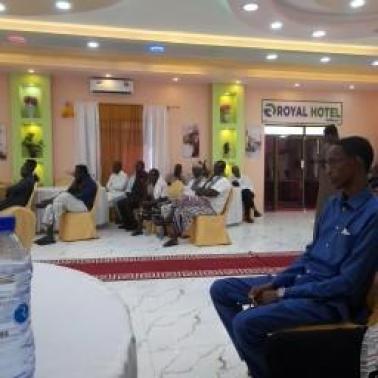 I have planned together with diaspora friends, who like me originate from the Mudug/Galkayo region, to prepare practical details of the conference. I went 3 weeks before the conference, which was from the 17th to the 30th of December 2022.
Unfortunately, the conference was postponed indefinitely, but it will take place early this year. There is now a war going on against the terrorist group Al-Shabab, which is linked to IS and Al-Qaeda. The newly elected President has ordered all civil servants, parliamentarians and ministers and civil society at large to join the war against Al-Shabab.
A few from the diaspora managed and still dared to come to the Mudug Region.
We were able to organize about 20 larger or smaller workshops, seminars and meetings during the period 23rd Nov to 17th Jan 2023, both in the countryside and inside the city of Galkayo.