'Water man'
Creating a people's movement to avert global droughts and floods.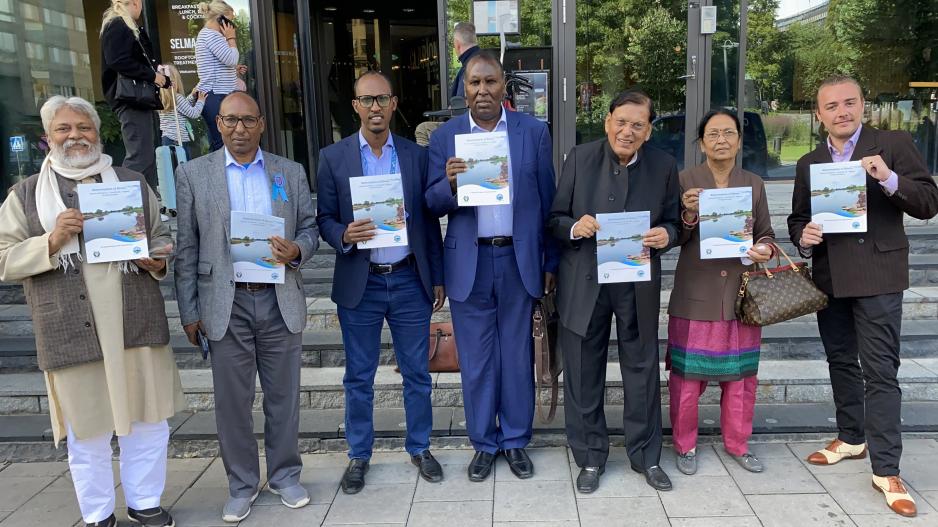 Floods and droughts are occurring each year because of climate change. This crisis is increasing all over the world. Poor, disadvantaged women and youth are forced to move away from their native places to cities. The hardships in women's lives have increased many fold. They have to learn to live with these conditions. Before they know it, they become victims of floods and droughts.
IofC Sweden, together with Initiatives of Land, Lives, and Peace, has developed an initiative for responding to the acute drought in Kenya. The climate emergency has taken its toll on the people of Wajir, where more than 2.3 million people suffer from the lack of water. The drought has also impacted millions of animals, which include livestock and wildlife. Amidst all this despair, our focus is to use the same strategy that worked in India - conserve rainwater by building river dams in the region, starting in Habaswein. These river dams will create livelihoods for the people, save water, prevent soil erosion, and prevent floods in the area.
To raise awareness about our project and mobilize resources, IofC Sweden, in partnership with World Water Week, invited Dr. Rajendra Singh, the "water man of India", to Stockholm from the 26th of August till the 3rd of September 2022.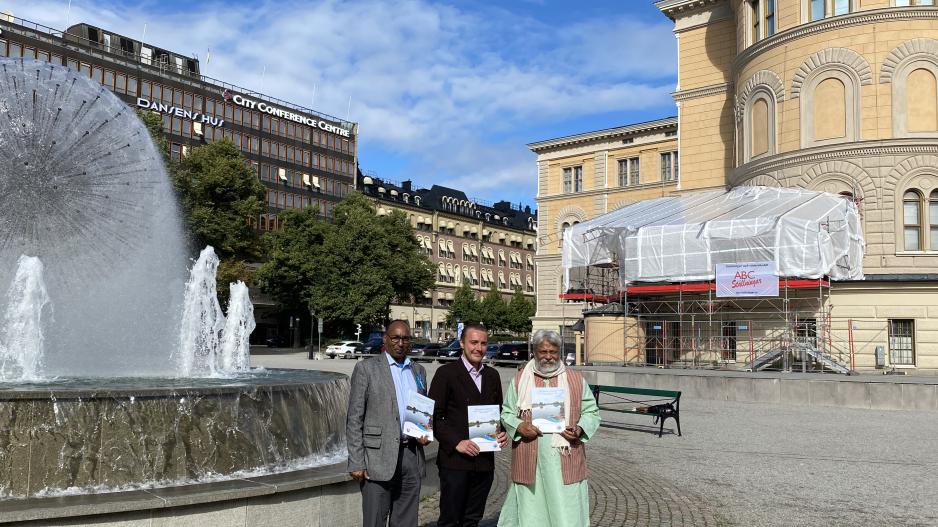 We organised a series of events and meetings with Rajendra Singh, other stakeholders, and aid agencies. The biggest event was at Kista Folkhögskolan in partnership with Muslim aid, where almost 50 people attended. During this workshop Dr Rajendra Singh also met with members of the Swedish parliament and the general secretary of the Olof Palme Centre and Action Churches Together (ACT).  Dr. Singh emphasized during the training that Climate is Water, and Water is Climate, and building decentralized watershed structures can build climate resilience, livelihoods, and dignity for the most vulnerable to climate change.  Harvesting rainwater and recharging groundwater aquifer is the best way to avert drought, flood, conflict, and forced migration.
Dr. Singh participated in World Water Week and met with the Swedish King and other dignitaries. We organized an event at KTH where he launched the 'World Flood and drought peoples commission'. The visit was very successful. A growing interest in our pilot project in Kenya, and more people interested in joining the team, are some of the positive outcomes. In the coming weeks, we will follow up with potential donors to fund the first pilot project in Kenya.
Hassan Mohamud