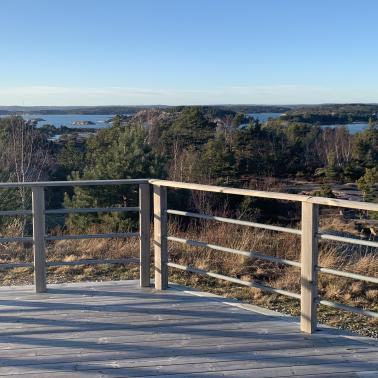 At its AGM on April 30, the IofC Sweden Association took the penultimate step towards the radical organisational change it has decided to try. The second vote to simplify its formal statutes confirmed the Association as a light container for community and common action. The restructuring will be completed when the final tranche of capital is passed over to the new Foundation that was created in 2021.
Swedish voluntary associations ('Föreningar') are different from charities or non-profits in most countries, but firmly embedded in the culture of everyday life in Sweden. This simple structure can be used for running all manner of community interactions, whether running a choir, managing a private road or [other examples]. It is usually small, created for a very limited purpose, and run by a few dedicated volunteers who are often hard to find! It is generally not a good structure for more substantial organisational activity, with employees and capital funds.
IofC (MRA) Sweden started off as a foundation some 70 years ago – as in the other Nordic countries. After 50 years, a government review of foundations clarified that a democratic element incorporated in the statutes was not compatible with the Swedish law of foundations. Thus IofC was forced to become an association.
In 2020, the IofC Sweden Association members decided, after an almost unanimous vote, on a radical reorganisation. A six-year experiment in employment was brought to an end. Two residential centres were sold. A new grant-making Foundation (the Foundation for Spiritual and Moral Renewal - moralspiritualrenewalfoundation.se) was created to manage the capital of the Association - in the hope that money would become a less central part of the life of the Association.  
The statutes of the Foundation are in alignment with the core purposes of the Association and the IofC movement. The board of the Foundation comprises people from all four Nordic countries, with proven commitment to the core values of IofC. Most of them are also members of the Association, so, together with a Memorandum of Understanding agreed between the two boards, close teamwork is expected – while also respecting the independence in law of each body.
This reorganisation is part of a wider move towards closer Nordic cooperation. IofC in Sweden, Norway, Denmark and Finland is relatively small, so it makes sense to pool resources, support one another and play to each others' strengths. One tangible sign of this cooperation is the consolidation of the four former individual websites into one new Nordic website, featuring five languages. Another is the third in a series of annual Nordic gatherings, to be held in Helsinki in August.
At the first in-person gathering since COVID of IofC Sweden at the end of April, it was agreed to hold a monthly 'community meeting' open to all, whether paid up members of IofC Sweden or not. The first such meeting took place on June 7 and we hope it will develop into an engine room for the community, a place for supporting one another personally, as well as discerning and carrying forward collective initiatives which emerge from the fellowship. If you would like to receive email reminders about future such meetings, or stay in touch in other ways, please sign up here.