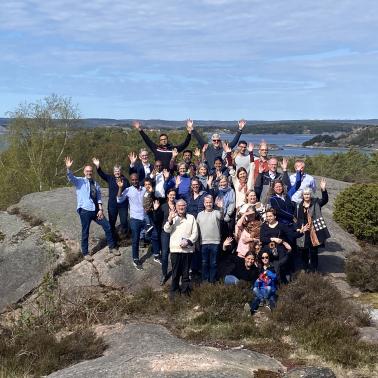 After two years of Covid-enforced virtual meetings, 20 from IofC in Sweden met in person on the Swedish west coast. We were joined by a dozen or so from other Nordic countries and beyond for a heartfelt and wonderful weekend together. It was a deep reconnection after the separation of Covid, a time of catch up, sharing of hopes and perspectives, vulnerability and joy.
We spent three meeting times all together, sharing, holding silence, questing.  As important were the many times in twos and small groups where friendships were strengthened and new ideas incubated.
We reviewed the process of restructuring of IofC Sweden which is more or less complete - the establishment of a grant making Foundation which now takes care of the capital, leaving the Association as a place for fellowship and action. We shared a strong sense that this is a new beginning for us all. A chance to leave the past behind and quest together how to be and what to do.