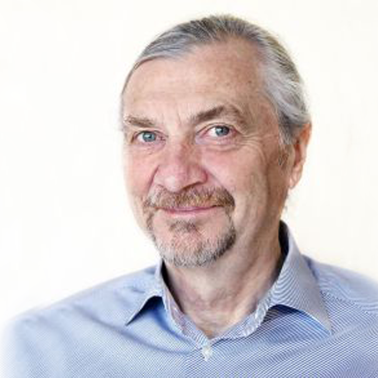 In this speech, 16 August, 1938, Frank Buchman addressed those who had been drawn to Moral Re-Armament but had not, as yet, fully comprehended its aims. His purpose is to single out those who will face God's fullest challenge and accept from Him the task of saving nations in a time of world danger.
TODAY WE WANT to forge a united battlefront. The clear issue is whether we are guided by God or not. It is not whether we are clever. It is not what nation we belong to. We meet here today as Christians and we meet as guided people, and our final source of authority is God's plan.I hope that by the time I finish speaking some of you will have made a decision.
 
We have come here with different objectives. First, some of the people have come here hoping to be changed. That is very good, very necessary. Some of you come here with the hope that you will learn to change others. That, too, is very necessary. But the danger is that some of you want to stop there.
I am tremendously interested in a third point—how to save a crumbling civilisation.
 
That is the thing that interests me. But then I want a fourth thing. I want to reach the millions of the world. All these things ought naturally to follow each other. If you are changed, you naturally want to change other people. The next thing is you want to save civilisation. Then you want to reach the millions out there.
 It is a natural programme. But sin comes along. I don't know if you believe in it or not, but it is here. Don't spend the rest of the day arguing if it exists or not. That is what some of you would like to do. You would miss the whole point. We are not here to argue;  we are here for constructive planning and action.
I know what some of you would like out of the Oxford Group—a nice comfortable awakening; you would call it a revival. A nice armchair religion.That is the thinking of some people. But if we stopped there, I should be sorry. If you stop there, I am your enemy unless I warn you.
 
A person who has that conception today is not adequately thinking and planning to save the millions.I am not interested, nor do I think it adequate, if we are going to begin just to start another revival. Whatever thoughtful statesman you talk to will tell yout hat every country needs a moral and spiritual awakening. That is the absolutely fundamental essential.
 
But revival is only one level of thought. To stop there is inferior thinking. Unless we call for something bigger than that we are done for.
The next step is revolution. It is uncomfortable. A lot of Christians don't like the word. It scares them. It makes them goose-fleshy. That's where some of your critics come from—goose-fleshy Christians with armchair Christianity.
Begin to work out how many still go to church and ask why the church today is not reaching one hundred per cent of the people. I know revolution makes people uncomfortable. I am not here to make you comfortable, and I am not here to make you like me.
What the Oxford Group will give this and every nation is a spiritual revolution.But some of you are not thinking this way. Some of the cleverest people in the world are thinking along the line of destructive revolution, and they are already at work.
May I say a very strong word to you this morning? I find here the same sort of inflammable matter that made Spain possible. Unless we and others see the bigger vision of spiritual revolution, the other may be possible.Think of the uncomfortableness of that kind of revolution. We met in a ruined church. How many churches are in ruins in Spain today? That is revolution—very uncomfortable.
The point is this. Are the Christians going to build a Christian philosophy that will move Europe? Are you the kind of Christians that can build that revolution? Is that the New Testament? Is that Christian? Is that the sort of thing you are going to do? Is that your programme? Is that your policy?
If you are not going on that battlefront, I wish you well. I am not going to quarrel with you or criticise you. You do exactly what you like in the way you like. That's your idea of democracy.I don't say it's true democracy, but it's the popular practice of democracy.
For an increasing number of citizens in democratic states are now unwilling to acknowledge in speech and action those inner authorities on which the life of democracy depends. Each man has his own plan. It's so wonderful each to have his own plan. It's such freedom, such liberty! Everyone does as he pleases.
But not in the Oxford Group. There you have true democracy. You don't do as you please, you do as God guides. You do God's plan.I cannot go into all the qualities necessary for a revolutionary this morning.There were some people in the Acts and the Gospels who gave everything.There were others who did not give everything.
Even in a revolution some people want an amount of padding around them. I want to ask you this morning whether you want to be that kind of a revolutionary. If so, there may be a comfortable place for you behind the lines. But somewhere on the battle front we will have the real revolutionaries.
There is a third stage—renaissance. The rebirth of a people, individuals and the rebirth of a nation. I know what you may say. Illusion. Illusion. Illusion. Insanity.
What is the insanity? Where is it? Can we have this rebirth of a people and nation? Some people do not like the idea of nations reborn, or of reaching the millions. They deride such a programme by calling it "publicity". Read the Old Testament. Look at Isaiah 52. You can begin at the sixth verse. Let me read the seventh to you: "How beautiful upon the mountains are the feet of him that bringeth good tidings, that publisheth peace; that bringeth good tidings of good, that publisheth salvation."
Does it say "publish" there? There is publicity. It is amazing how many Christian people and otherwise clever people are put off by a thing like this. You mustn't get publicity when you want to build something! All the publicity must be for destruction—or must it?
Take the word "Gospel". Gospel means "good news", front-page news. But people object if it gets on the front page. One critic objected. He started a clever phrase. His criticism got wide publicity. Do you know why he started this clever phrase? Why do people do these things? Why might I do such a thing? If I don't want someone to meet my needs, I put up a nice barricade, a nice smoke-screen. Now that man's clever phrase has gone over this country like a poison gas and the average person hasn't had on his gas mask.
If you are a real revolutionary, you always maintain perspective, no matter what people say about you. I am not going to lure you by hopes of material success. I am not going to lure you by saying you are going to be heroes. I am not going to lure you, although I believe that these lands can give a pattern on how to live. It is a personal experience of the Cross.    There are meetings this afternoon—the lawyers, the educationalists. These are important, but there is another more important meeting. Cancel all others if you must for this one—the meeting between God and yourself. The biggest thing this afternoon for you may be to go off alone and decide whether you are going to be one of these fellow-revolutionaries, where you are going to stand on this battlefront. I am not going to ask you to make a decision right now. The thing you have got to decide is between you and God. Do it alone. Write it down if you want to. It is a deed, like the transfer of property—so you turn over your life to God, for full and complete direction as a fellow-revolutionary.