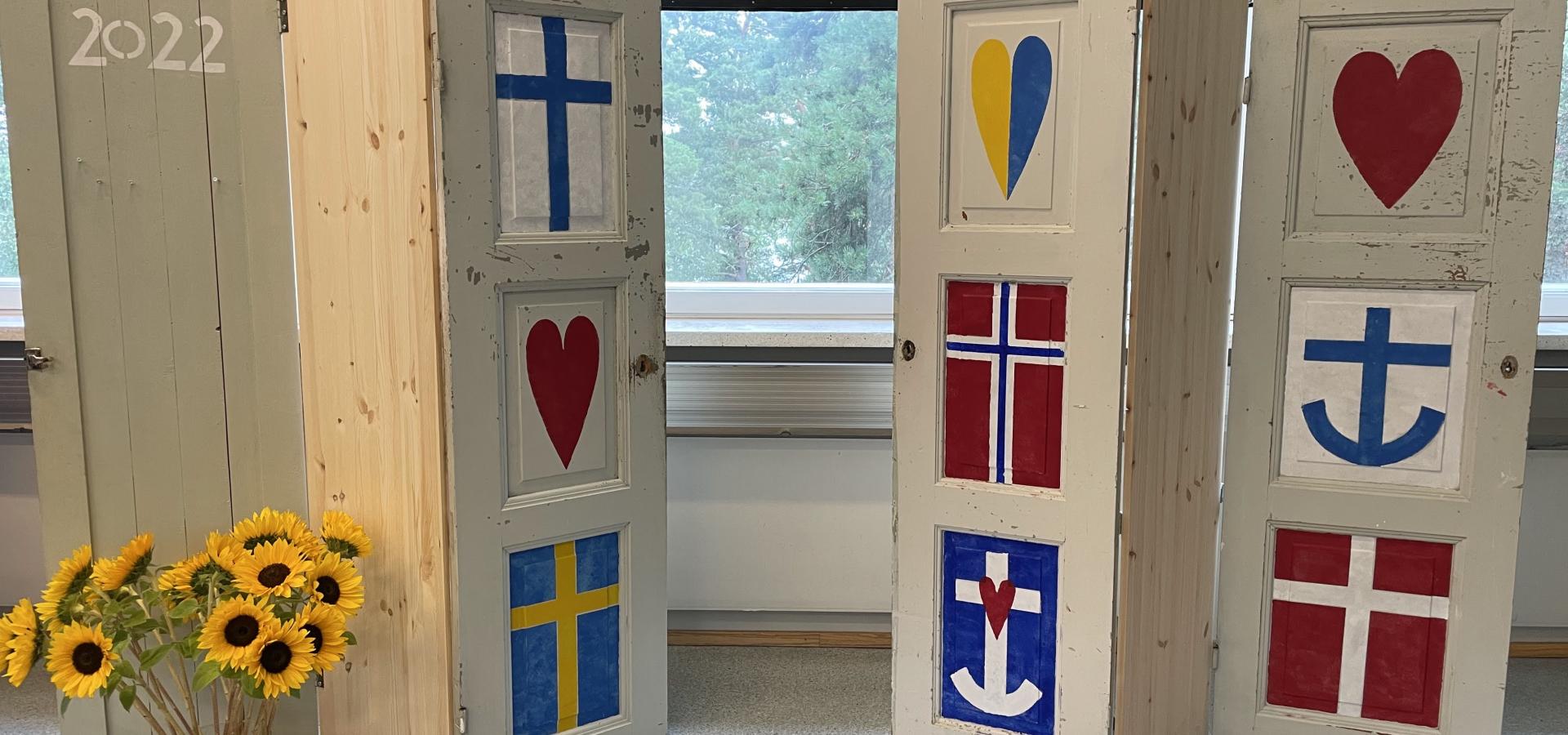 IofC Nordic Gathering 2023
DENMARK
Theme: "Living together - across cultures"
- Dates: August 2-6, 2023. 
An extra night's lodging without board from the 1st to thel 2nd can be booked for free.
- Location: Business College Syd, Mommarkvej 374, 6470 Sydals, Denmark.
Als is an island in southern Denmark where some of the dreadful battles between Denmark and Germany took place - but also a part of Denmark where Germans and Danes have now lived peacefully side by side for most of a century, preserving their own cultures while learning from each other's.
- Transport: For those who arrive in Denmark at Copenhagen's airport, we are working on finding a way to share cars, so the journey to Als can be part of the fun. More about transport later.
- Preliminary prices:
Adult in double room: DKK 1270.-              
Adult in single room: DKK 1860.-           
Child 3-9 years old: DKK 900.-
Child 0-2 years old: FREE
Children 10+ cost the same as adults
The cost can be kept so low because it is subsidized by the Swedish IofC Foundation and the Danish IofC Team.
We hope you will put the dates in your calendar and share with everyone you think would enjoy an IofC gathering such as this.